faqs
we all have questions
Big Max's Studio has been building web experiences since 2001 and in that time have gained a vast amount of experience and knowledge. This FAQ page was crafted to answer many of the frequently asked questions we were asked along the way.
I'm new to this whole website thing, how does it work?
Never fear, that's why I am here. You can learn about my time-proven process in our process section.
How much does a website cost?
The cost of a website can vary depending on various factors, just like the cost of a house may vary. Though our website projects generally start in the $3,600 range for basic ten (10) page business site and range upward depending on your unique needs.
How long does it take to design and build a website?
The time it takes to produce a website depends on the size and complexity of your site and the quality of content that you have ready to go. A basic website typically takes around 4 weeks from beginning to end.
Do I need my own domain name and web hosting?
Yes, and I can help you get this set up.  I can also work with your existing provider. I am not a web hosting company.
Will my website work on mobile devices?
Yes, it will. All the websites I design work on all devices.
Do you do e-commerce/Online Store websites?
Yes, I do!
What is a Content Management System?
A Content Management System is a tool that allows you to maintain the pages of your website yourself, without the need for any technical skills. A CMS allows you to edit and add pages, images, products or blog entries to your website. No additional software is required – all you need is a web browser and an internet connection.
Do you provide training?
Yes, I provide all of my clients with training on maintaining their website.
Can you help me with Social Media and Email Marketing?
Yes, I can. As part of your project, I can include social media and email marketing services.
What is Search Engine Optimisation (SEO)?
Search Engine Optimisation is all about getting your website higher up in the search results on search engines such as Google. The higher up the results you are the more traffic (and customers) you're likely to get.
There are many aspects that go into achieving good SEO, and one of the most important is the copy (words) on your website. Focus on well written, keyword rich and appropriate content is the key.
Do you write the content for my site?
Yes, I can write your content. There will be an additional cost depending on the amount of content that needs to be written.
Can you design my logo?
Yes, I can create your logo. Cost for logo design starts at $500.
What is a domain name?
A domain name is your address on the internet. Typically this would be something like yourcompany.com.au
What is web hosting?
Web hosting is a service that allows your website to be viewed on the Internet. It's basically a computer housed in a data centre that runs your website and email.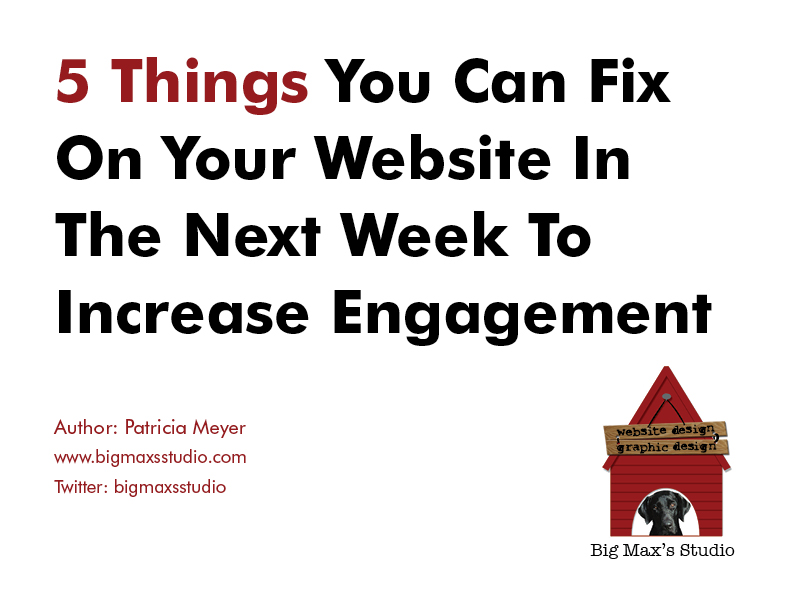 Download this free e-Book to increase engagement with these 5 simple steps
Would You Like To Work With Me
Click the button below and let's talk.