Yesterday morning as I sat down with my cup of coffee, I ran my morning schedule through my head, things were going to be tight but doable. First up, my morning walk with Hank, my black Labrador Retriever, then maybe I can squeeze in my Friday cardio workout before getting my friend Chris to his follow-up appointment with is oncologist radiologist by 9:30 a.m. 30 miles away, and finally make my hair appointment at 11:00 a.m.
I open my Facebook app on my iPad and noticed I had one Notification to a post I made in 2016 from Gail Rossiter. I read it and then I read it again, in disbelief.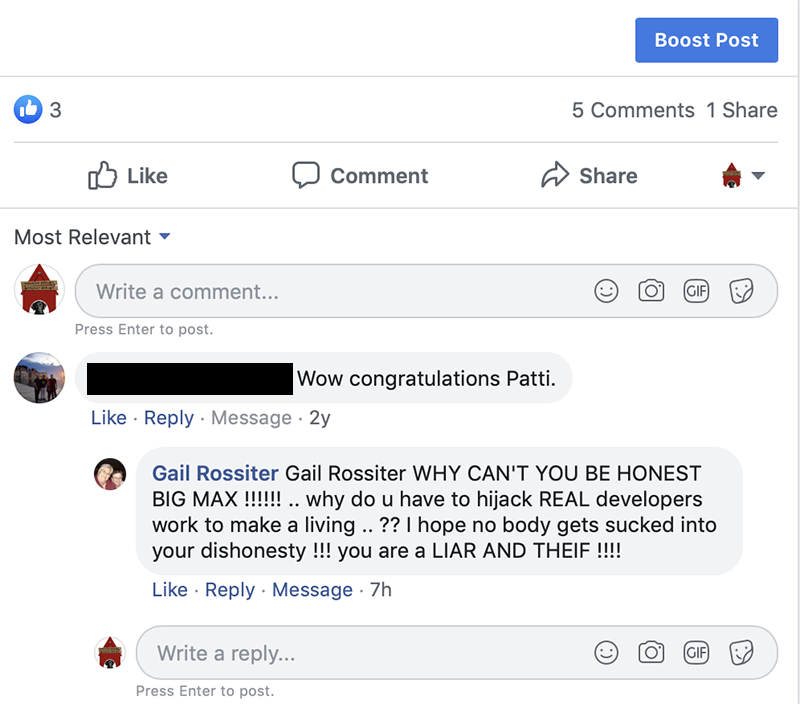 Immediately questioning myself with, "Who are you? How do I know you? Where are you from?"
Clicking on her name I find Gail is from Australia, and I find the following on her Facebook page.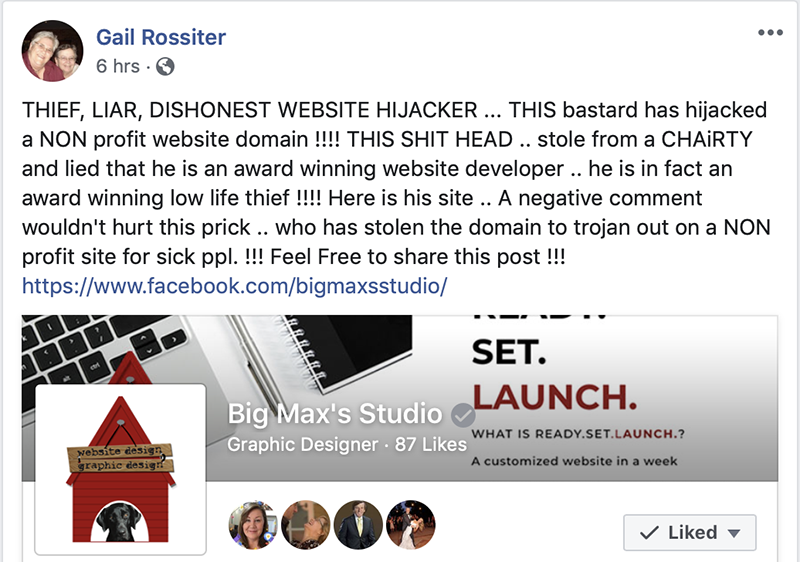 I was now sick to my stomach and didn't begin to know what to do. What I did know is I needed to get going on my walk with Hank, and hopefully, I'd get a better perspective. A better perspective of what I'm not sure.
I picked Chris up and as he always does, he asked how I was doing. "Well, I'm not sure. This is what I woke up to this morning showing him the first message."
"Wow, do you know her?"
"No, and when I looked her up, this is what I found. Showing the statement on her Facebook page"
"And therein lies, the problem with the Internet, people can say whatever they want, the truth doesn't matter. That's why I stay away from it. What are you going to do?"
"I don't know. I don't know what I can do, she lives in Australia."
Chris and I were silent for the rest of the trip as we both knew his liver cancer was back, we just didn't know how bad or what was left for the doctors to do.
When I finally got back home yesterday afternoon, and sit down to write a response to Gail, I see I have two new Notifications from Facebook.
The first was the following review from someone named Marilyn Bradley. Again, I find she is also from Australia and is friends with Gail.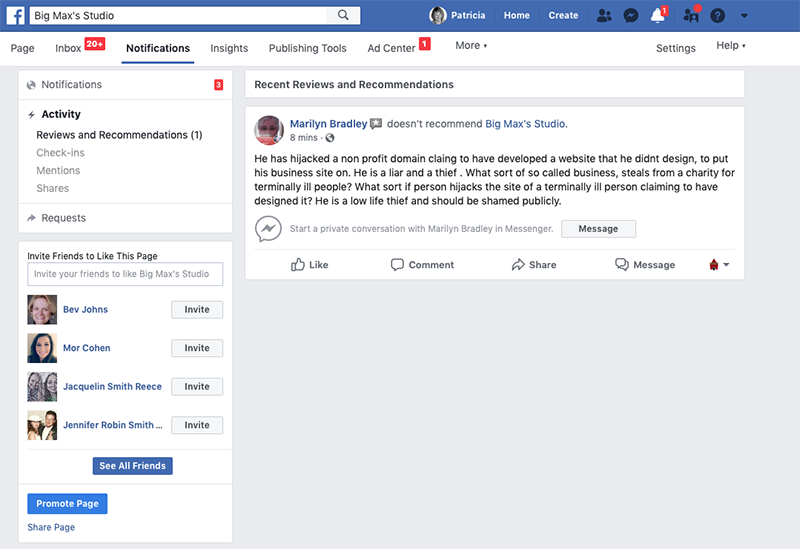 Then on Marilyn's page, I find the following.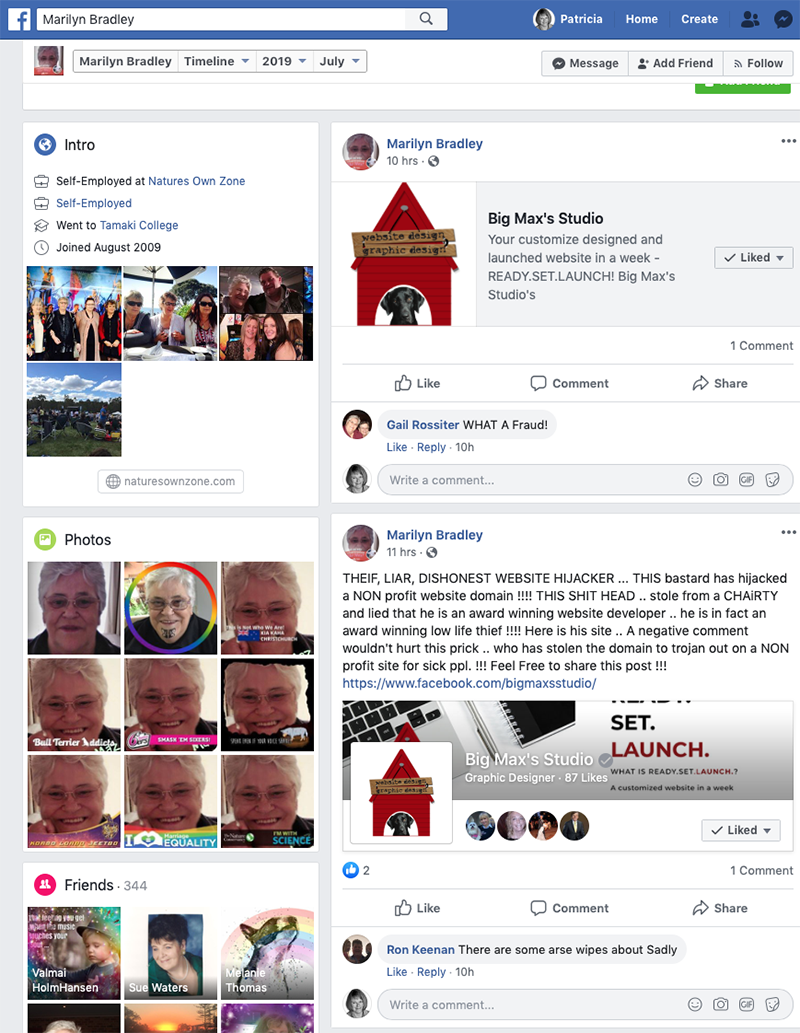 With the response from her friend Ron Keenan, from New South Wales, calling me an "arse wipes" and a comment from Gail calling me a fraud.
By now, my head is spinning, and I don't even begin to know how to fix and/or stop this nightmare. I start with a Google search on "What do you do when someone slanders you on Facebook." I got back, you can block them; you can hide the post and you can report them to Facebook. I did all that was recommended, but that doesn't stop future people from attacking as I found out this-this morning from Kerryn Shanko, also from New South Wales.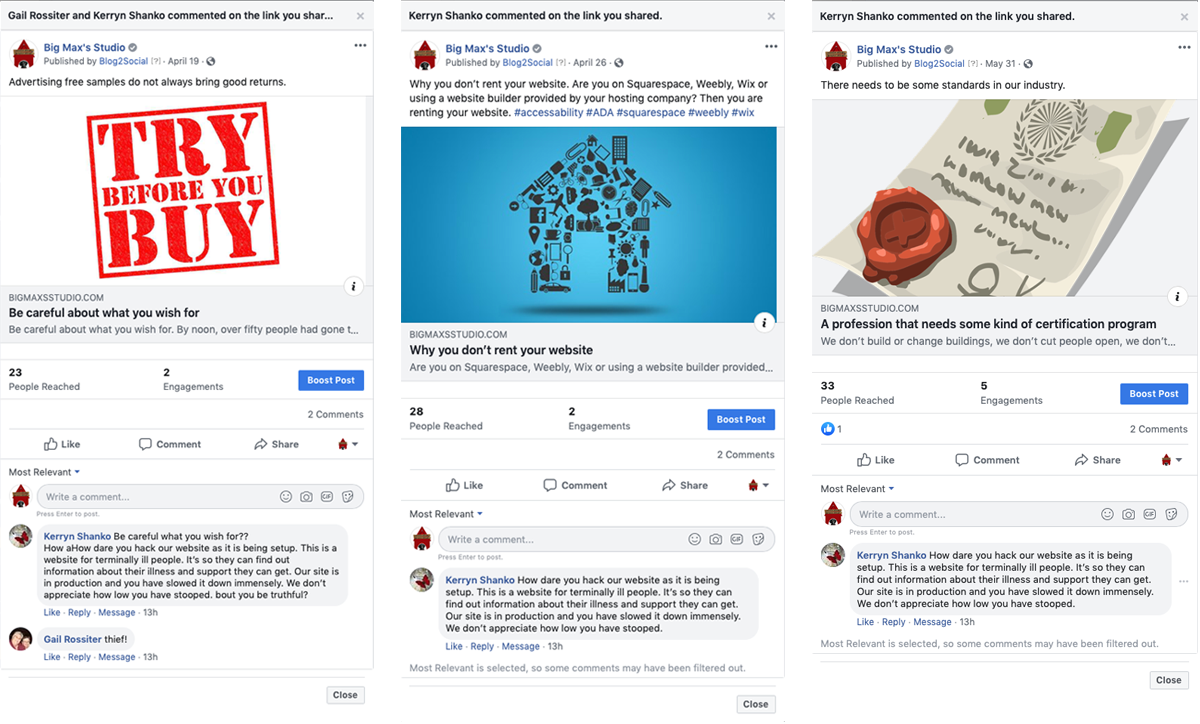 They are all talking about this website supposed I hijacked, and Kerryn going so far as to stay "Our site is in production and you have slowed it down immensely." I find it interesting none of them actual name the website or gives a link to it for proof. There have been three other people this morning who have shared this nonsense but did not post anything.
When Gail started this attack, and Marilyn followed, I was referred to as a "he" and other choice words referring to a male. Assuming they are talking about my Big Max's Studio website and Facebook page, had Marilyn, Ron, Kerryn or any of those that are just sharing these slanderous statements gone to my website, they would have learned from the beginning in 2004, Big Max's Studio has been a woman-owned business.
Further, they would have learned who "Big Max" was, a lovable 115-pound black Labrador Retriever who passed away in 2004 and ultimately became the company namesake. Another lesson Gail and Marilyn would have learned, that yes, I am an awarding winning designer. Also, had they done a little search on Big Max's Studio's Facebook page they would have found out it's been there since 2010.
Where do I go from here?  I'm not sure, the only thing I can think of is to post a link to this post on all of their Facebook pages in the hopes that someone comes to their senses. I have provided links to all of their Facebook pages; in case someone would like to help me set the record straight.
In the end, what I do know is someone who I don't know, nor does she know me chose to besmirch me, and others were so willing to follow along. We wonder why we have some of the problems we do today, it all starts with people like those named in this post.