An Award Winning Creative Agency
A creative agency that builds YOUR vision for YOUR success!
design + branding + websites
Project – WordPress Website Redesign
Client Terralsole is a vineyard in Montalcino, Italy. For several years they tried to put a website together to sell their wines and to start a wine club only to become extremely frustrated with the process. Not achieving what they desired, they sign up with an internet company that promised to make the process simple. By the time they contacted Big Max's Studio, they were even more frustrated and did not think their dream of selling their wines directly to the customer and build a wine club would ever come true.  The design was awarded the "2017 Amercian Graphic Design Award."
Project – WordPress Website Redesign
Client Kathy's Florist was a referral from Smitty's Old Fashioned Butcher Shop. Kathy has been a member of the Teleflora network for years using all of their products. Her costs were unbelievable with a website that looked like it was designed in 1999. For Teleflora being responsive meant, having a mobile app. Also, she was never allowed to show her own creations. Her costs are cut by more than a half and she's busy putting a portfolio of her own designs.
Project – Logo and WordPress Website Design
Client Cold Air Now is a repeat client, originally designing a website for his real estate business. He is a referral from Kathy's Florist and Smitty's Old Fashioned Butcher Shop. New to the residential market, the website will be growing over the next few months and wanted to work with someone who understood.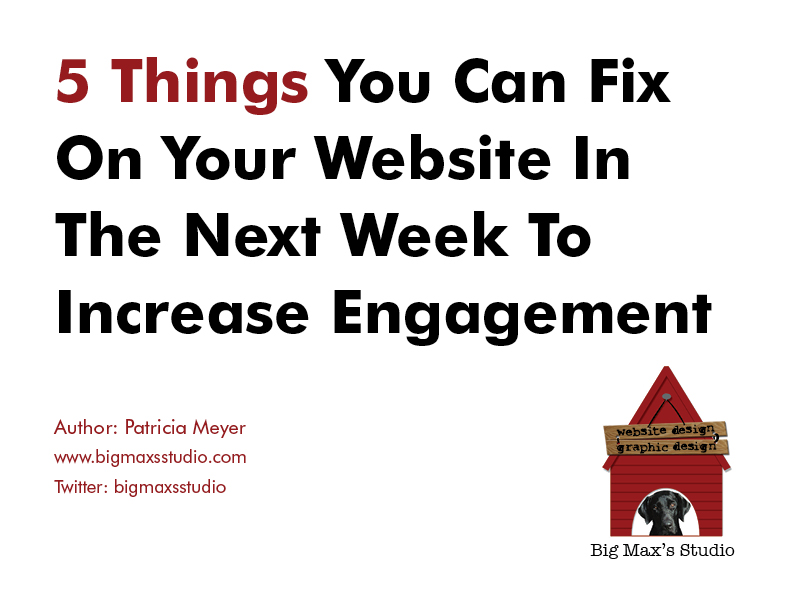 Download this free e-Book to increase engagement with these 5 simple steps
Would You Like To Work With Me
Click the button below and let's talk.