I had been with MailChimp since 2010. Well, I should say I have had an account with them since 2010. I didn't know who I would email, as I spoke to my clients regularly. Further, I had no idea what to put in an email. Maybe once or twice a year, I would send out an email. Clients get one and usually call and ask why I was sending them the emails. There certainly wasn't a sign-up form to get my free e-book. I didn't have an e-book to give away.
That was until 2018 when I took a course on how to build my client base and was given an e-book to put on my website. Excited, I got to work and put a sign-up form on my website, advertised it, and my little list started to grow. I stopped advertising, the list stopped growing, and again, I rarely sent anything out.
In 2020, I took another course on lead magnets and discovered the importance of A/B Testing, how to divide up your list into audiences, and how essential automation is.
I now had two e-books, each with a different audience in mind. I logged into my free MailChimp account, ready to head off to the races. Much to my surprise, there was no A/B Testing; with the free account, you could only have one audience and only one automation.
Not wanting to start paying $14.99 a month and only having A/B testing, one audience, and one automation, I decided to set up a Mailerlite account for free. After importing the names from my MailChimp account, I fell in love with the platform.
The layouts were clean and modern and extremely easy to customize. Because I was new to the platform, it took me roughly three hours to get my three groups, and an automation sequence for each group set up. The three hours were well spent because now everything was finally set up as it should be.
I'm now looking forward to using the A/B testing to find out what those on my email list are truly interested in and how together we can grow their businesses with email marketing.
Are you stuck in MailChimp and can't expand your email marketing to where you'd like it to be?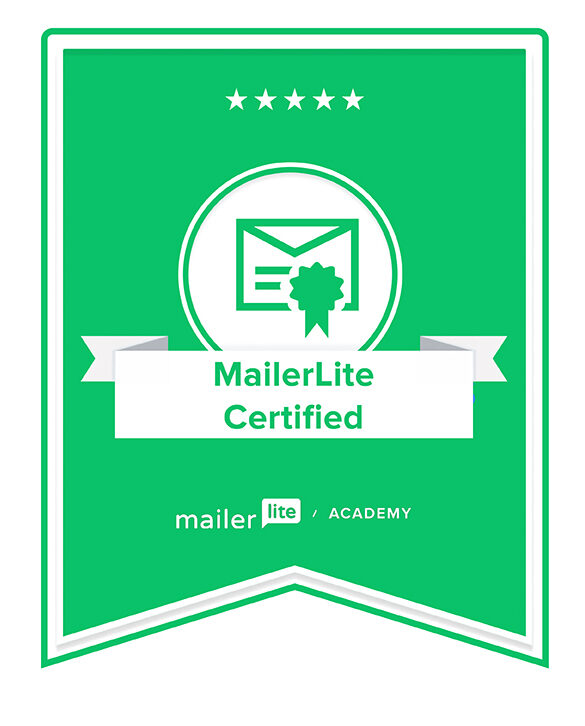 I'm now Mailerlite Certified and together can take your email marketing to a whole new level.
I am an award-winning graphic and website designer who when not designing, likes to write about how the industry has changed and what it looks to become in the future. I started designing in 1991 and added websites around 1995. For the past 12 years, all sites have been developed in WordPress. Originally, I would develop the site in HTML and then convert those files to WordPress. Today all child themes are built on the framework of Divi.